Reiki Course- Level Level 1, 2 & Master Certificate
(distance learning)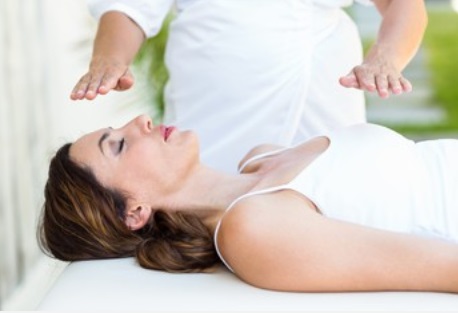 Learning Objetives:
DIPLOMA » Learn how to use Reiki energy, to perform self-healing, to heal other people and obtain the mastery to be able to teach others.
Aimed at:
Women and men without previous knowledge in Reiki, presented in a practical way, clear, simple and complete.
Contents of the course:
– Three professional, downloadable Reiki manuals (Reiki 1, Reiki 2 and Reiki Master) for you to print out and keep for yourself and/or give to your students.
– Two videos showing you exactly how to carry out the Chikara-Reiki-Do and Usui Reiki Master Attunement Ceremonies for others, so you'll know exactly what to do to bring many more, much needed, Reiki Masters into the world today.
– An e-book, Radical Reiki – Radical Life, which tells you, in great detail, everything you need to know about Reiki, self-attuning and how your life actually works.
– Unlimited access to the online video webcast which guides you through the complete Reiki Master Self-Attunement Ceremony.
– Unlimited access to the monthly Reiki Master Distance Attunement Ceremony which absolutely guarantees you'll be fully attuned as a Chikara-Reiki-Do, Usui and Tibetan Reiki Master.
Duration and Tutoring:
90 days back up and support to help you become the most powerful Reiki Master you could ever dream of becoming.
Trainers:
Judith and Chris Conroy Reiki Masters
Certification:
You can get all certificates.
Fee and payment:
The reiki course price is US$65 american dolars, for the complete training.